If the concept of Christian Easter with all that rubbish about dying on the cross and rising isn't amusing enough by itself.. Well, here's some random stuff.
The Easter bunny hates you!
And the prequel: Easter begins
(both courtesy of the talented kids at black20.com)
Now for some pictures: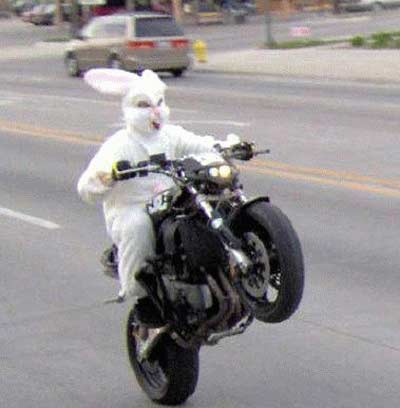 Easter can be scary too!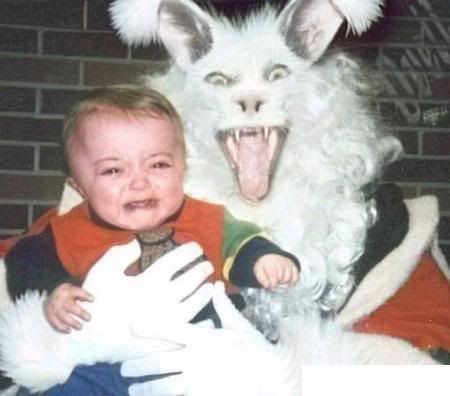 Now for some "religious hatred" (as someone on my motorcycle forum reckoned, joining the Muslim outrage over cartoons and drawings) I present the following: